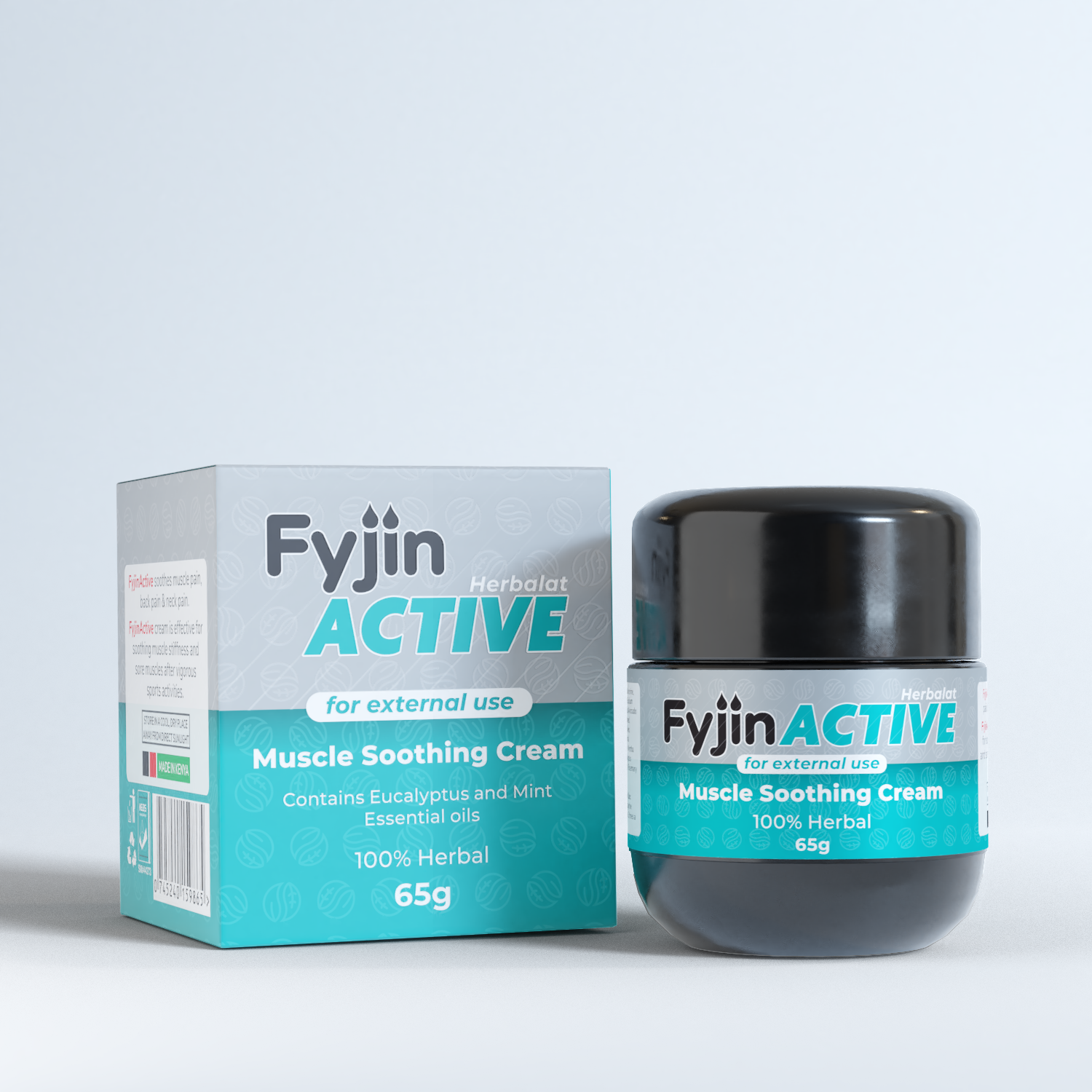 Fyjin Cream
Muscle & Joint Herbal Cream (65ml)
Fyjin cream contains shea/Avocado butter, Fyjin oil (Black seed, Cloves and Cinnamon. Natural preservatives, Peppermint, Eucalyptus and Rosemary Essential oils.
Essential oils:
Peppermint essential oil soothes muscle pain.
Rosemary essential oil is known to reduce inflammation.
Fyjin soothes muscular pain, joint pain and arthritic pain. Good for Athletes, can be applied after physiotherapy sessions
Directions:
Lightly massage the affected area when in pain.
Price 500Ksh
Available in Mombasa and Nairobi ONLY
Testimonials
"I APPLY FYJIN OIL AT NIGHT BEFORE SLEEPING AND DURING THE DAY I USE THE CREAM"- REGINA, NAIROBI.
"I CAN APPLY THE CREAM EVEN WHEN IN THE OFFICE, AFTER SHOWERING AT THE GYM, IT SOOTHES THE PAIN INSTANTLY"- ALI, NAIROBI